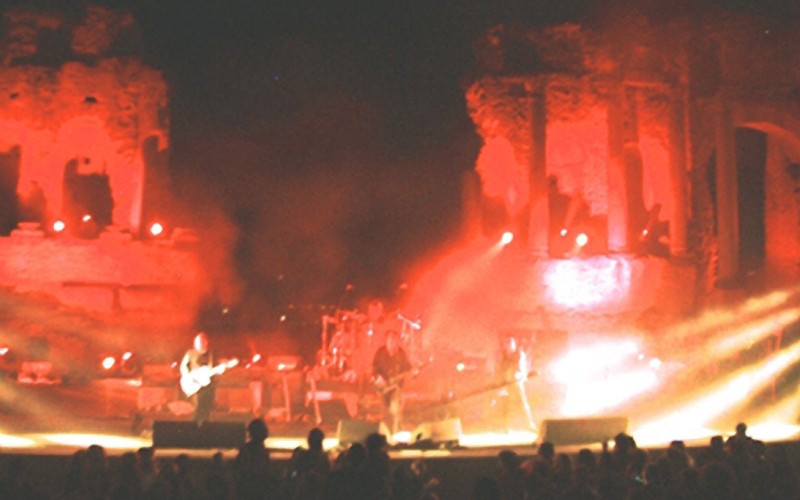 APRIL 1ST CURE SHOW… SERIOUSLY!
13/02/06
The Cure will be playing their only show of the Summer at the Royal Albert Hall, London on Saturday, 1st April 2006.
And visitors to www.thecure.com have a 24 hour window to get tickets before they go on general sale…
PLEASE CLICK THIS LINK FOR DETAILS.
The show is taking place as part of the 2006 Teenage Cancer Trust Concerts running from March 27th – April 1st.
The full line-up (with surprises still to be announced) is:
Monday March 27th
A night of sublime stand up with special guest Ricky Gervais
Tuesday March 28th
Goldfrapp plus very special guest to be announced
Wednesday March 29th
Bloc Party and special guests including Biffy Clyro and Mystery Jets
Thursday March 30th
Razorlight plus very special guest to be announced
Friday March 31st
Tommy Vance Tribute Night with Judas Priest, The Scorpions, Ian Gillan and Friends and Boned
Saturday April 1st
The Cure
Previous Teenage Cancer Trust shows have featured The Who, Oasis, Kaiser Chiefs, Franz Ferdinand, Keane, Paul Weller, Coldplay, Bryan Adams, Ash, Doves, Robert Plant, UB40, Madness, Eric Clapton and Roger Daltrey, who is a patron of Teenage Cancer Trust and who, with the Trust?s Chairman Dr Adrian Whiteson OBE, came up with the idea of these Albert Hall shows.
Every day in the UK, six teenagers are diagnosed with cancer ? and the numbers are rising. As a result of the funds raised from these shows and other events Roger Daltrey is involved in for TCT, the charity has been able to help a great deal more of these teenagers.
Since the first show in November 2000, TCT has opened Units in Sheffield and Liverpool and a new Unit in London. In 2006 the charity will open a Unit in Glasgow and will begin building work on sites in Cardiff and Cambridge. TCT appointed the world?s first Professor of Teenage and Young Adult Cancer Medicine and in August 2005 welcomed a set of NICE (National Institute for Health and Clinical Excellence) Guidance advocating a desperate need for more specialist age-appropriate cancer wards, like those built by TCT.
Talking about this year?s shows, Roger Daltrey CBE said: