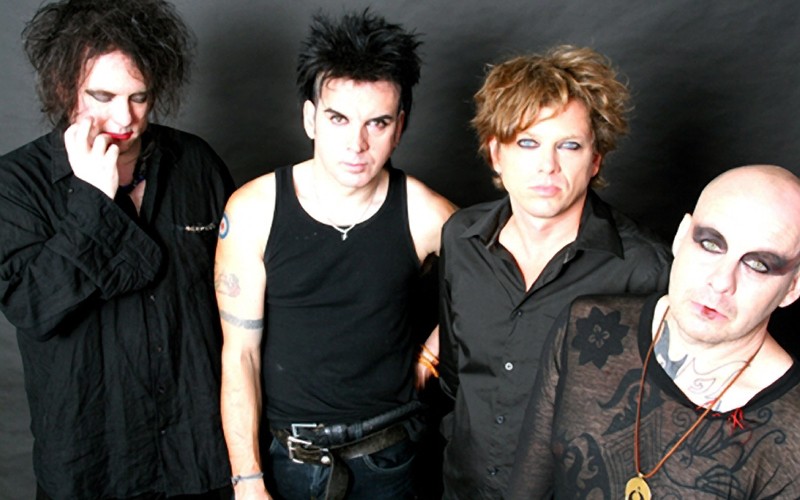 North American Fall 2007 Cure shows re-scheduled for Spring
24/08/07
With all apologies for any inconvenience or disappointment it may cause, we have made a decision to move the September/October 2007 North American Cure shows to April/May 2008.
The schedule as it stands only gives us a couple of weeks to finish our new double album before we hit the road again, and we know this just isn?t enough time to complete the project to our total satisfaction.
Although this last month?s tour of Australasia showed that a great Cure show is not dependent on a new Cure album, it has to be remembered that we hadn?t played Australia for 7 years, New Zealand for 15 years, Japan for 23 years(!), and Singapore or Hong Kong ever before ? so the absence of ?new? songs in the set was not really much of an issue.
However, we want to remodel/rework the live show for North America, change things around, incorporate new songs? and we need time and focus to do this.
So although we can agree it is a great shame to move these dates ? believe us we have been looking forward to them more than anyone! ? and know there will be a lot of disappointed people out there, we honestly feel that in the bigger picture we are making the right decision.
All tickets held for all 2007 North American Cure shows will be valid for the re-scheduled 2008 shows, and of course anyone who seeks a refund will be able to get one.
All validity/refund/rescheduling details will be announced as soon as we have them.
We are still going to headline the San Francisco Download Festival October 6th, and we will still be performing at the MTV Latin America Awards October 18th.
We will also play the three scheduled Sports Palace Mexico City shows October 20th/21st/22nd, as by this point we feel sure we will have finished the new album, and will be more than happy to start dropping a fresh song or three into the set each night?
Once again, our genuine apologies to anyone who is upset by this announcement – please be encouraged by our promise:
The Spring 2008 Cure shows will be even better than the Fall 2007 ones would have been!!!
See you all soon?
Love
Robert, Simon, Jason and Porl ? The Cure 24/8/07