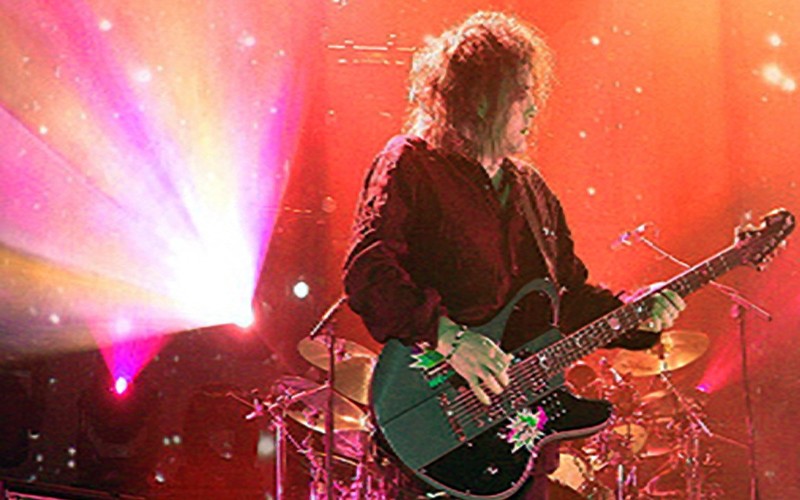 FRUSTRATED?
17/05/08
Rang up my local | Posts (0)
5/17/2008 12:07:39 AM – by roberts-hairspray
record shop (YES I still call them that) and asked if they had the new CURE single yet, he said"when is it out??"
I had to tell him all about it…
YOU'RE FRUSTRATED?
IMAGINE HOW WE FEEL!
THE BEAUTY OF THE MIGHTY UNIVERSAL GETTING US OUT THERE AND IN THE SHOPS… YEAH!
ANYWAY
ITS AN ONGOING THING…
MAYBE THE NEXT ONE WILL BE FOUND IN A FEW MORE PLACES… ?
(the sound of not holding breath)
ITS AN ONGOING THING…
LIKE MAKING THIS WEBSITE LOOK AND FEEL LIKE THE ONLY ONE…
SOON
PLEASE
SOON!
ITS AN ONGOING THING…
CHICAGO!
RSX
PS
THE NEW ALBUM 'SINGLE OR DOUBLE?' DEBATE…
I JUST FEEL ON REFLECTION THAT MAKING THE NEW ALBUM A 'SINGLE' (WHATEVER THAT MEANS… 8 TRACKS? 13 TRACKS? 21 TRACKS?!!) WILL BE SOMEHOW 'BETTER' – MORE COHERENT – MORE IN TUNE WITH THE BAND AS IT IS…
IT HAS NOTHING TO DO WITH THE LABEL – THEY ARE HAPPY(?!!) TO TRUST ME WHATEVER WE DECIDE…
AND ANYWAY (BIG CLAIM ALERT!) EVERYTHING WE RECORDED DURING THE NEW ALBUM SESSIONS WILL GET RELEASED – IN THE REAL WORLD NOT JUST AS DIGITAL…
THAT DARK SECOND ALBUM FOR CHRISTMAS MAY NOT BE AS FANCIFUL AS I THINK?!!
ONWARDS…