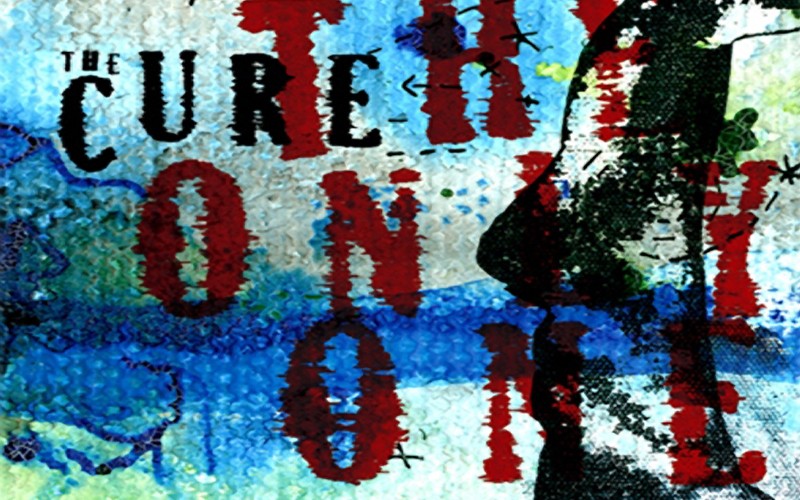 THE CURE TO RELEASE NEW SINGLES
01/05/08
THE CURE TO RELEASE NEW SINGLES THE 13TH OF EACH MONTH LEADING UP TO THE RELEASE OF THEIR 13TH STUDIO ALBUM
BAND GEARS UP FOR US TOUR KICKING OFF MAY 9TH
Santa Monica, California, May 1, 2008- The Cure, one of the most revered British bands of the past quarter-century, have unveiled their plans to release four A & B side singles, one each month starting May 13th, leading up to the release of their thirteenth studio album, as yet untitled, which will be out on Suretone/Geffen Records September 13th. It will be the band's first album of new music since 2004?s self titled album The Cure. Physical and digital singles will be available for purchase in store and on all digital partners.
Why the 13th of each month? The forthcoming album is The Cure?s thirteenth studio album… A lucky number indeed!
First single ?The Only One? (released May 13th) includes the b-side ?NY Trip?; second single ?Freakshow? (released June 13th) includes the b-side "All Kinds Of Stuff"; neither b-side will appear on the album. Both tracks were produced by Robert Smith and Keith Uddin. July 13th and August 13th singles will be announced shortly…
The band is currently gearing up for a U.S. tour, kicking off May 9th at the Patriot Center in Washington DC (see below for complete tour itinerary.) 65daysofstatic will open on all dates.
Led as always by lead singer/guitarist Robert Smith, the Cure line-up comprises longtime members bass player Simon Gallup, drummer Jason Cooper and, back in the band for a third time, guitarist Porl Thompson.
The Cure first formed in southern England in 1976 as Easy Cure. In 1978 the 'Easy' was dropped, and The Cure was signed to the Fiction label. In May 1979 their debut album Three Imaginary Boys was released to great acclaim.
Other landmark Cure albums include Pornography (1982), The Head on the Door (1985), Kiss Me Kiss Me Kiss Me (1987), Disintegration (1989), Wish (1992), Wild Mood Swings (1996), the Grammy-nominated Bloodflowers (2000) and their last full length release, the self-titled set The Cure (2004). 2006 saw the Suretone/Geffen release of Festival 2005, an award winning 5.1 DVD featuring 30 songs, shot by fans, band members and professionals during the summer of 2005?s European festival run.
Below is complete list of U.S. tour dates for The Cure with opening act 65daysofstatic:
May 9th Washington DC Patriot Center
May 10th Philadelphia , PA Wachovia Spectrum
May 12th Boston, MA Agganis Arena
May 14th Montreal, QC Bell Centre
May 15th Toronto, ON Air Canada Centre
May 17th Chicago, IL Allstate Arena
May 19th Kansas City, MO Starlight Theatre
May 21st Denver, CO Red Rocks Amphitheatre
May 23rd Salt Lake City, UT E Center
May 25th George, WA Gorge Amphitheater ? Sasquatch Festival
May 26th Vancouver, BC General Motors Place
May 29th Santa Barbara, CA Santa Barbara Bowl
May 31st Los Angeles, CA Hollywood Bowl
June 1st Los Angeles, CA Shrine Auditorium
June 3rd San Diego, CA Cox Arena
June 4th Phoenix, AZ Dodge Theatre
June 6th Dallas, TX American Airlines Center
June 8th Austin, tX Austin Music Hall
June 9th Houston, TX Toyota Center
June 11th Tampa, FL St. Pete Times Forum
June 13th FT. Lauderdale, FL Band Attlantic Center
June 15th Atlanta, GA Gwinnett Center
June 16th Charlotte, NC Charlotte Bobcats Arena
June 18th Cleveland, OH Wolstein Center at Cleveland State University
June 20th New York, NY Madison Square Garden
June 21st New York, NY Radio City Music Hall