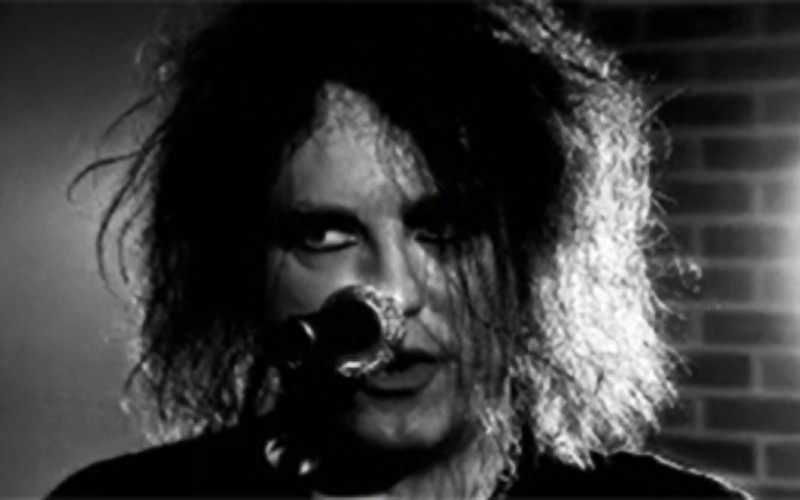 NO NEW VIDEOS?
15/06/08

QUITE A FEW PEOPLE HAVE ASKED US
WHY NO 'REAL' NEW VIDEOS TO GO WITH THE 'MIX 13' SINGLES…
THE TRUTH IS
AFTER THE DISMAL RESPONSE
(IE THEY WEREN'T SHOWN ANYWHERE!)
TO THE LAST 'REAL' VIDEOS WE MADE
WE JUST COULDN'T WORK UP THE ENTHUSIASM TO MAKE ANOTHER LOT…
AS WE HONESTLY BELIEVE THAT WHATEVER VIDEOS WE WERE TO MAKE – HOWEVER GOOD OR BAD – WOULD STILL NOT REALLY GET SHOWN ANYWHERE…
SO WHAT'S THE POINT?!!
HOWEVER…
AS A KIND OF HALFWAYHOUSE THING
I DID A SHORT INTERVIEW WITH MTV IN EARLY MAY
AND WE FILMED A FEW SONGS WITH THEM IN THE SAME STUDIO WE HAVE BEEN RECORDING AND MIXING IN…
IT WAS QUICK AND EASY
SHOT 'IN THE STUDIO' STYLE
AND INTENDED TO HELP GET US A BIT OF PRESENCE ON THE MTV SITES…
(FIND THEM SOMEWHERE HERE I THINK… )
http://www.mtv.co.uk/channel/mtvuk/news/13052008/419632/the_cure_announce_return
BUT IF YOU'RE OUTSIDE THE UK…
UMMMM… ?!!
WE THOUGHT IT WAS FOR GLOBAL MTV…
AT THE VERY LEAST 'MTV EUROPE'?
BUT APPARENTLY NOT…
(I THINK THE LAST BIT OF MTV.COM NEWS ABOUT US WAS 'UNPLUGGED WITH KORN IN 2006'?!! OH WELL… )
ANYWAY…
THANKS TO COF POSTING ON YOUTUBE
HERE IS 'THE ONLY ONE'
https://www.youtube.com/watch?v=og_VoeTFzyY
AND 'FREAKSHOW'
https://www.youtube.com/watch?v=I2dzAFCP4UY
THE NEXT TWO SINGLES WILL ALSO HAVE 'EXCLUSIVE MTV VIDEOS'
SHOT IN THE SAME STYLE (ON THE SAME DAY!)…
AND MOST LIKELY ONLY AVAILABLE IN THE UK…
AND THEN WITHIN SECONDS
(ONE HOPES)
ON YOUTUBE?!!
HA!!!
HOWEVER…
THERE IS MORE!
AFTER MTV LEFT THE STUDIO
WE STARTED DRINKING AND…
WELL…
WE GOT A FEW FAMILY AND FRIENDS LOADED UP WITH TINY HD CAMS…
AND…
LATER THAT NIGHT WE MADE OUR OWN VIDEOS!!!
WE STILL NEED TO FINISH EDITING THEM
AND THEN FIGURE OUT WHAT TO DO WITH THEM…
BUT THEY ARE VERY BRIGHT AND VERY LOUD AND VERY…
FUNNY?!!
CURE TV ANYONE?!!
IT'S THE ONLY WAY TO GO…
ATLANTA AWAITS
RSX