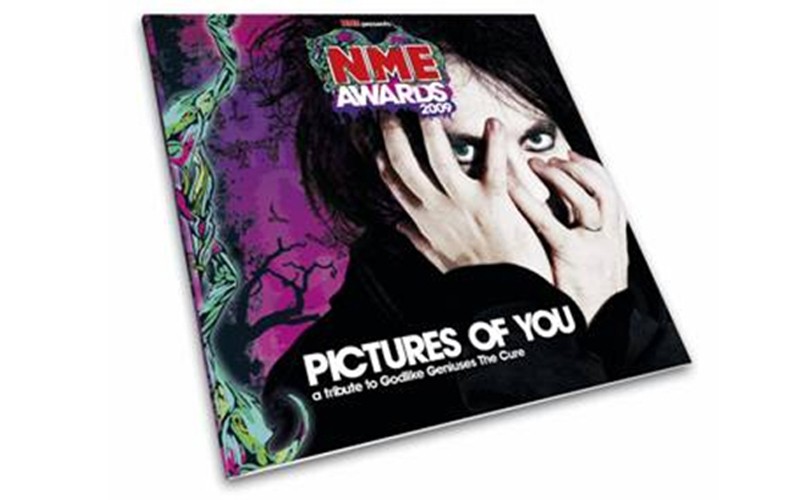 PICTURES OF YOU – FREE CURE COVERS CD TO BE GIVEN AWAY WITH NME
10/02/09
Editors, The Futureheads, British Sea Power, Art Brut, The Dandy Warhols and Lostprophets are among the artists featured on a free album of The Cure covers to be given away with the NME on February 25, to coincide with the NME Awards.

Speaking on a spoken word introduction that features on the CD, Robert Smith said, "When I started out with The Cure we didn't have many songs. We often ended rehearsals playing other people's stuff. We tried pop, rock, psychedelica, rockabilly, reggae and punk favourites. Banging our way through them was a lot of fun. It was also very instructive."

NME editor Conor McNicholas added: "When we started asking bands and artists if they wanted to take part in the CD, people couldn't say 'Yes' quick enough. It proves not only how influential The Cure are, but also how strong their songs are, as they easily stood up to be reinterpreted."

This issue of the NME will be on sale Wed 25th February and the CD comes free with the magazine, so be sure to set a reminder to pick it up then.