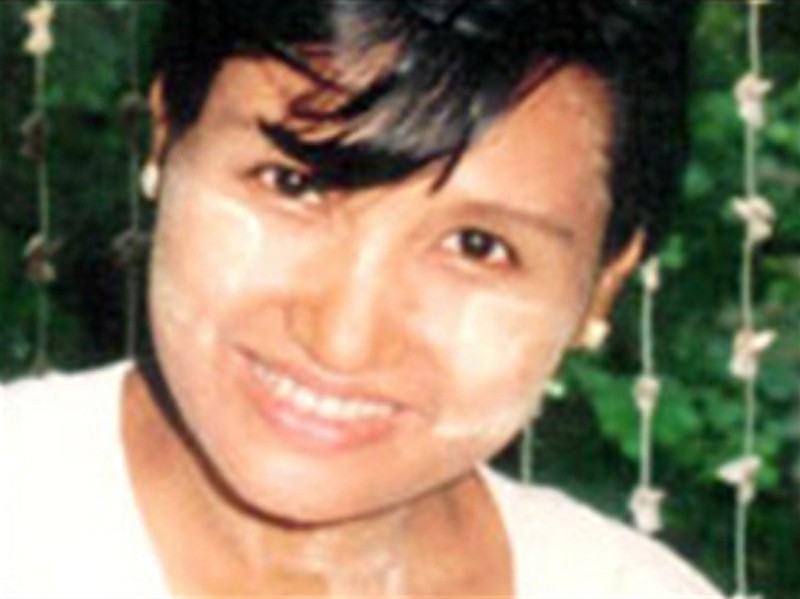 MA KHIN KHIN LEH RELEASED
31/03/09
MA KHIN KHIN LEH RELEASED
('OLD' NEWS THAT SLIPPED THROUGH THE EVER WIDENING NET… )
FROM 'the person who organized all the Amnesty International tables during The Cure 4Tour'…
"Some really GREAT news to share with all!
Ma Khin Khin Leh was released from Insein Prison in Myanmar (Burma) 22 February 2009 – she was in prison nearly 10 years!
This is the case we had on the Amnesty International info/action petition table during The Cure 4Tour.

Thankyou for all the opportunities you provided for this happy outcome!"
(BELOW IS THE PETITION… AND THANKYOU FROM US TO ALL WHO SIGNED IT… )
Freedom for Ma Khin Khin Leh
Senior General Than Shwe
Chairman, State Peace and Development Council
c/o Embassy of the Union of Myanmar
2300 S Street N.W.
Washington, D.C. 20008
Dear Senior General Than Shwe:
We respectfully urge you to take swift action to free prisoner of conscience Ma Khin Khin Leh, who has been imprisoned solely due to her peaceful political activities. Ma Khin Khin Leh and her husband were among a group of people planning a demonstration to take place in the town of Bago on July 19, 1999. Days before the demonstration was to occur, security agents arrested Ma Khin Khin Leh and her three year-old daughter. Although her daughter was released after five days in detention, Ma Khin Khin Leh was transferred to Insein Prison in Yangon, where she is believed to be held today. Following an unfair trial, a court sentenced her in December 1999 to life imprisonment under vaguely-worded security legislation. Ma Khin Khin Leh reportedly suffers from a lung problem, rheumatoid arthritis and dysentery. Amnesty International is concerned for her safety and well-being.
We are alarmed that broad security laws are used in Myanmar to prosecute people for peaceful political and religious activities. As you know, the Universal Declaration of Human Rights asserts that all people have the right to freedom of opinion and expression and the right to peaceful assembly and association.