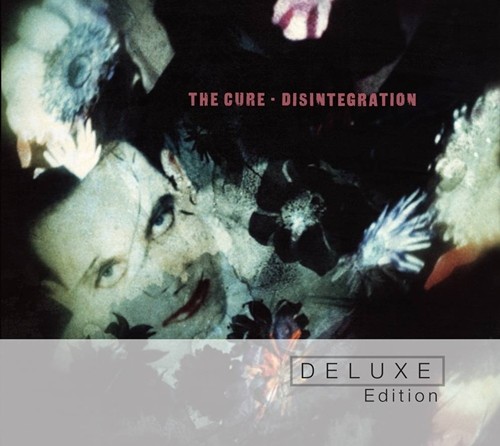 The Cure – Disintegration… THE PUFF…
29/03/10
Deluxe Edition available ROW on Polydor/Universal from 24th May 2010 (CD and Digital. The remastered album will be released the same day on Double Vinyl.)
Deluxe Edition available North America on Rhino/WMG from 8th June 2010 (suggested list price of $39.98 (CD) and $19.98 (digital). The remastered album will be released the same day on Double Vinyl for a list price of $24.98.)
Three-Disc Deluxe Edition Produced & Compiled by Robert Smith, Including a Remastered Version of the Original Album, plus Unreleased Songs, Demos, Out-takes and Live Performances.
The Cure?s eighth studio album, released in 1989, is the dark tour de force Disintegration.
Following on from 1987's outstanding Kiss Me Kiss Me Kiss Me release, and spurred by the hits ?Lullaby?, ?Fascination Street?, ?Lovesong? and ?Pictures Of You?, the album quickly became the group?s most successful yet, with sales topping more than 3 million, as the band sold out stadiums and arenas around the world.
Polydor/Universal (ROW) and Rhino/WMG (North America) reissue this landmark album, remastering the original, adding a disc of unreleased out-takes and demos, plus a third disc that contains a live performance of the entire album recorded in 1989 over 3 nights at Wembley Arena, London, the European climax of the The Cure's global ?Prayer Tour?. This Deluxe Edition comes with a 20 page booklet containing previously unseen pictures and art, as well as lyrics and an in depth overview of the period by the band's founder Robert Smith.
Robert Smith compiled, produced, and supervised the mastering of this three-disc collection, which covers the evolution of Disintegration, from demos and rehearsals to studio and stage. The first disc contains newly remastered versions of the album?s original 12 tracks.
Gathering 20 unreleased tracks, the second disc trawls through Smith?s home recordings to find early instrumental demos of fan favourites ?Pictures Of You?, ?Prayers For Rain? and ?Fascination Street.? The Cure can be heard rehearsing and arranging various instrumental versions, including ?Homesick?, ?Closedown? and ?The Same Deep Water As You?, as well as playing studio out-takes of several other tracks, including ?Plainsong?. The disc also contains four unreleased songs: ?Noheart?, ?Esten?, ?Delirious Night? and a cover of Judy Collins? ?Pirate Ships?, the latter a solo performance by Smith that was recorded for, but ultimately not included on, Rub