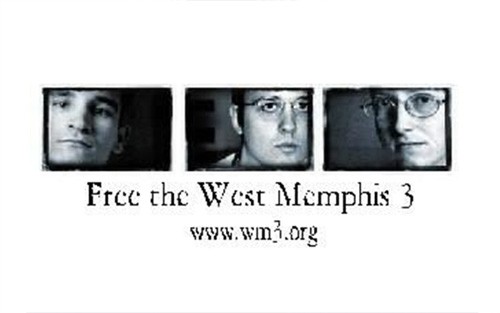 Robert Smith of The Cure Donates Autographed Vinyl to Aid in Death Row Inmate?s Defense Fund
16/09/10
Robert Smith donates again to free the West Memphis Three
September 15, 2010: San Francisco, Calif. ? Robert Smith of The Cure will be auctioning a new re-mastered double vinyl set of ?Disintegration? autographed to raise money for the defense fund of Damien Echols (who is on death row), Jason Baldwin, and Jessie Misskelley, Jr.?also known as the West Memphis Three http://www.wm3.org/ ?who were convicted for murdering three elementary school children in 1994. Since the horrific crimes, DNA from the crime scene and victims has been tested by the country's most trusted crime lab, and none of it matches these three unjustly imprisoned men. Damien Echols' appeal for a new trial will be held on September 30 before the Arkansas State Supreme Court, and Jason and Jessie's attorneys will soon file motions for new trials with the ASSC.
The auction will last for 17 days?from September 20th to October 7th?one day for each year the West Memphis Three have spent behind bars. June 3, 2010 marked the 17th year anniversary that Damien Echols, Jason Baldwin, and Jessie Misskelley Jr. have been behind bars for a crime they did not commit.
The starting bid for the vinyl has been set at $100.
Please bid generously and help free the West Memphis Three – this grotesque miscarriage of justice has dragged on for 17 years too long.? Robert Smith, The Cure.
For further information about the signed vinyl and to place a bid, log on to http://www.skeletonkeyauctions.com/.