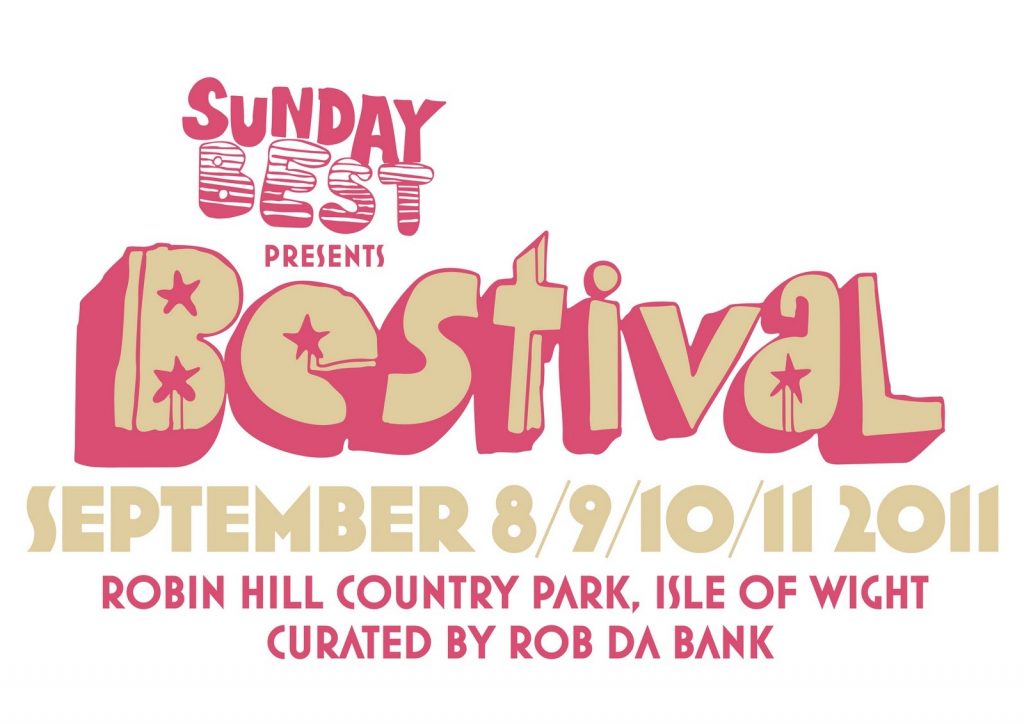 THE CURE TO HEADLINE BESTIVAL 2011
03/12/10
THE CURE

(ONLY EUROPEAN SHOW 2011)



Plus



PRIMAL SCREAM PRESENT SCREAMADELICA /

BRIAN WILSON / MAGNETIC MAN /

ROBYN / CRYSTAL CASTLES /

DJ SHADOW / LFO / OMAR SOULEYMAN / KATY B / 65DAYSOFSTATIC-LIVE FILM SCORE /

CRANES / BOYS NOIZE / DIPLO /

A TRAK / NORMAN JAY /

GRANDMASTER FLASH / DAVID RODIGAN / 2 BEARS /

CARTE BLANCHE / PANTHA DU PRINCE /

UKULELE ORCHESTRA OF GREAT BRITAIN

AND EVEN MORE TO BE ANNOUNCED!
We?ve been itching to tell you this, so we?re deliriously happy that the time has finally come to unveil the very first wave of acts for Bestival 2011 and by crikey are we excited.
Yes! One of the most influential bands around, The Cure will be crossing the Solent to join us at the festival season?s last hurrah for their only European show of 2011! From their debut album ?Three Imaginary Boys? to 2008s critically acclaimed ?4:13 Dream?, The Cure has inspired countless bands in the last three decades and whilst most of their contemporaries have fallen by the pop wayside they remain as relevant and vibrant as ever. As one of the Bestival crew?s collective favourite bands of all time, we?re all jumping for joy that The Cure is coming to the party to headline Saturday night at Bestival. September really can?t come quickly enough for us.


A gleeful Rob da Bank says: 'I?ve spent the last twenty years of my life listening to The Cure and the last five attempting to persuade Robert Smith and the crew to hop on a ferry to our magical Isle. I'm still not sure what we've done right but I'm overjoyed that they are coming as Saturday night headliners. Few bands have had such a massive impact on my life (and hairstyles) so I?ll see you down the front!'
Iconic Cure frontman Robert Smith commented: "I am delighted and excited that The Cure's only European festival performance in 2011 will be at Bestival? We will do all we can to help make it a weekender to remember!"
Topping this year?s Best Major Festival Award winning show will be no mean feat but Rob da Bank and the ever-trusty Besti-crew have left no stone unturned to make our 2011 show even better than ever ensuring that Bestival will be the festival for music lovers! Bestival?s eighth outing – taking place at Robin Hill Country Park on the Isle of Wight from the 8th to the 11th of September 2011 – is all set to be truly legendary. And here?s why!
Fresh from their triumphant Olympia gigs we can announce that the mighty Primal Scream will be presenting their landmark album ?Screamadelica? in its entirety, headlining the Big Top on Saturday night. ?Screamadelica? transformed the musical landscape in the early 90s and with the band?s current run of shows celebrating the album completely sold out this is a golden chance to catch a pioneering band performing their meisterwerk in all its coruscating glory. The legends keep on coming for Bestival 2011, with former Beach Boys kingpin Brian Wilson set to bring his baroque surf-pop to Robin Hill. Brian?s song writing prowess and production ingenuity has made him one of the most deeply revered figures in pop music and one of the most influential composers of the 20th Century. With a litany of timeless hits that can?t fail to ignite the main stage crowd, it?s a complete honour to have him onboard.
With the big hitters lining up thick and fast, Bestival?s reputation as the place to catch the freshest, best and most exciting music all spread across 14 stages continues with a host of acts, both old and new, currently causing a stir, including bass futurists Magnetic Man. The super-group that has brought Dubstep culture to the mainstream, Artwork, Benga and Skream will be unleashing a speaker smashing, rug cutting assault for your pleasure. Swedish chanteuse Robyn will be bringing her blend of pop nous and electro cool to the party. Described by the Guardian as the missing link between Abba and Orbital, Robyn?s boundless energy is sure to be infectious. The blogosphere?s biggest band right now Crystal Castles will deliver their synth punk stylings like only they can. Currently riding high with their ?Not In Love? single in collaboration with Robert Smith, Crystal Castles are at the top of their game ands an unmissable live act.
Fat beat brilliance at Bestival will come in the form of DJ Shadow who is currently slaying audiences on his Live from the Shadowsphere tour. DJ Shadow has consistently blown us away, so we really can?t wait to see what he?s got in store for us. Bass-heavy Techno purveyors LFO will be on hand for some heads down action. One of Sheffield?s greatest exports LFO mainman Mark Bell keeps on pushing the envelope, so expect some proper heavy frequencies. Syrian superstar Omar Souleyman will be unleashing his ecstatic vibes, wild arpeggios and soaring synths on an unsuspecting crowd, the UK?s most exciting new pop star Katy B will be on a mission with added soul and bass, glitch-rockers 65daysofstatic will perform a live film score, Portsmouth?s finest Cranes will be playing their dadaphonic future songs, Berlin wunderkind Boys Noize will be cutting up the digital mayhem, Diplo will be smashing together eclectic rhythms for maximum impact, the youngest ever DJ to win a World DJ Battle Championship, A-Trak will be terrorising the turntables and Norman Jay will be bringing the good times like only he can.
Hip Hop stalwart and all round party starter Grandmaster Flash will be rocking some dope beats, illustrious reggae and dancehall selector David Rodigan will be dropping the irresistible riddims, 2 Bears featuring Hot Chip?s Joe Goddard will be turn loose the burly beats, DJ Mehdi and Riton?s Carte Blanche project will supply the weekend weaponry, minimalist techno don Pantha du Prince will be rolling out the low end acid-throb and just to keep the Bestival flavours brewing the Ukulele Orchestra of Great Britain will return to wow one and all.
There are still plenty more stellar acts to be announced, including two more headliners, plus there will be lashings of trademark Bestival off-the-wall behaviour with merriment, magic, mayhem and plenty of lovely tea and cakes. We?ve listened to all the feedback from you and have made a few little tweaks so that there will be some changes to the wondrous landscape of the UKs most creative festival courtesy of Josie da Bank?s eye-catching expertise that are going to make Bestival 2011 the greatest show on Earth! So what are you waiting for?
Commenting on Bestival 2011 Rob da Bank added: 'This year felt like a landmark year for Bestival. There's no avoiding the fact that we've become a large festival but I still feel we're more intimate than any of the other shows our size and, crucially, we're 100% independent. That means we book who we want to book, choose all the food stalls and traders ourselves and listen to our messageboards and fans 365 days a year to make sure we keep Bestival the best. Things we're focussing on for Bestival 2011 are keeping Besti as the place to see new bands, making the campsites much more of a community with better roadways to clear litter and make finding your tent easier, we're also starting to put stages at the other end of the site so it?s not just one long tunnel of stages. Hope you can make it in 2011!'
Remember to keep checking www.bestival.net for all the latest action.
Ticket Info:
www.ticketline.co.uk/bestival-tickets / 0844 888 4410
Ticket only or ticket and ferry packages:
www.redfunnel.co.uk/bestival / 0844 844 9988
www.wightlink.co.uk/Bestival / 0871 376 1000
BESTIVAL 2011 PRICES
Adult Weekend Ticket (inc. camping) – £160
Student Weekend Ticket (inc. camping) – £150
Age 13 to 15 Weekend Ticket (inc. camping) – £80
Age 12 and Under Weekend Ticket (inc. camping) – FREE (but you must obtain a ticket)**
Campervan Tickets: £65 (per vehicle)
All Tickets:
– include camping.
– will incur a booking fee.
– there are No Day Tickets.