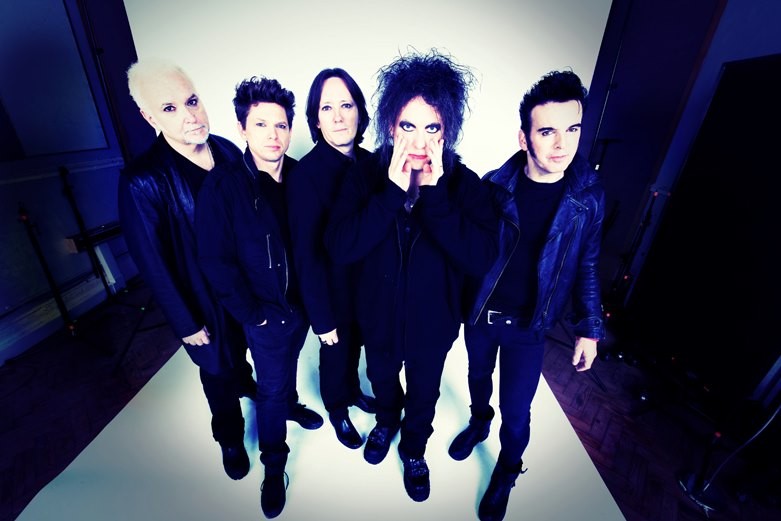 THE MOMENT HAS ARRIVED!
28/01/13
Iconic British band The Cure announces its return to Latin America with Shows in Brazil, Paraguay, Argentina, Chile, Peru, Colombia and Mexico.
LONDON, January 28th, 2013.
The Cure, one of the worlds' most enduringly influential bands, at last returns to Latin America!
This iconic group, lead by singer and guitarist Robert Smith, has had an extraordinary career spanning more than 35 years and tens of millions of sales.
With a profusion of hit singles – including 'Boys Don't Cry', 'The Lovecats', 'Close To Me', 'Just Like Heaven' and 'Friday I'm In Love' – and a range of classic albums – including 'Pornography, 'Kiss Me Kiss Me Kiss Me', 'Disintegration', 'Wish' and 'Bloodflowers' – the group has long been established as a global phenomenon.
While punk was still reverberating through popular culture, The Cure's unique blend of moody, atmospheric and unforgettable songs pioneered a new era in popular music and marked them for greatness from the start. Their strong sense of theatricality and unique styling gave birth to entirely new subcultures, and new generations continue to discover their signature sound and make it the soundtrack to their lives.
In April 2013, The Cure finally returns to South America after 17 years!
The Cure 'LatAm2013 Tour' includes the following stops:
April 4th 2013 – HSBC Arena, Rio de Janeiro, Brazil
ONSALE 10:00am Feb 19th
http://www.livepass.com.br/
April 6th 2013 – Morumbi, São Paulo, Brazil
ONSALE 12:01am Feb 18th
http://www.livepass.com.br/
April 9th, 2013 – Jockey Club, Asunción, Paraguay
ONSALE 10:00am Feb 18th
http://ticketshow.com.py/
April 12th, 2013 – River Plate Stadium, Buenos Aires, Agentina
ONSALE 12:01am Feb 4th
http://www.livepass.com.ar/
April 14th, 2013 – Estadio Nacional, Santiago, Chile
ONSALE 11:00am Jan 30th
http://www.puntoticket.com/
April 17th, 2013 – Estadio Nacional, Lima, Peru
ONSALE 11:00am Feb 1st
http://www.tuentrada.com.pe/
April 19th, 2013 – Simon Bolivar Park, Bogotá, Colombia
ONSALE 10:00am Feb 1st
http://vive.tuboleta.com/
April 21st, 2013 – Foro Sol, Mexico City, Mexico
ONSALE 11:00am Feb 11th
http://www.ticketmaster.com.mx/
The Cure – Robert Smith (vocals and guitar), Simon Gallup (bass), Jason Cooper (drums), Roger O'Donnell (keyboards) and Reeves Gabrels (guitar) – return in 2013 on the back of a run of 19 major European summer festival 2012 headline spots, which began at Pinkpop in May and ended at Eire's Electric Picnic in September, and included epic sets at Roskilde, Werchter, Hurricane, Maxidrom, Les Eurockeenes, Vieilles Charrues, Reading and Leeds along the way.
The Cure's Robert Smith says;
"We are deliriously happy to be coming back to South America at last – we have been away for far too long! We will be playing 3+ hour shows, and have every intention of making this the most memorable Cure Tour EVER!"