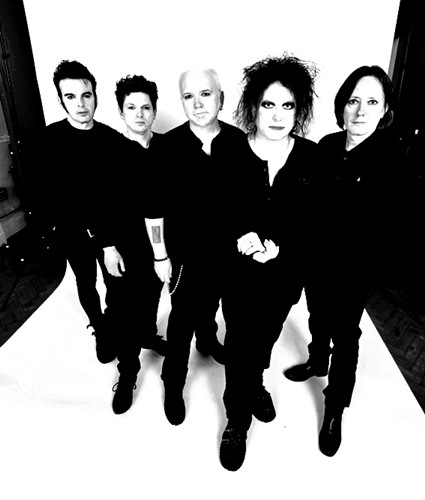 MORE SHOWS… inc VOODOO!!!
27/03/13
MORE SHOWS…
26th July 2013 – Ansan Valley Rock Festival 2013
Gyeonggi Province, Ansan City, Daebu Island, South Korea
Website: www.valleyrockfestival.com
28th July 2013 – Fuji Rock Festival 2013
Naeba Ski Resort , Mikuni, Yuzawa-machi, Minami Uonuma, Niigata, Japan
Website: (English) http://www.smash-uk.com/frf13/ // (Japanese) www.fujirockfestival.com
…look… what's that down there? It looks like…
30th July 2013 – Neal S Blaisdell Arena, Honolulu, Hawaii
with special guests Clones Of The Queen
Tickets on sale Friday 14th June at 10am HST/1pm PST
Tickets will be available at BampProject.com, LiveNation.com, Ticketmaster.com, via Ticketmaster charge-by-phone (800.745.3000) and at local physical retail outlets, including Walmart Ticketmaster locations & the Neil S. Blaisdell Box Office.
Details: http://bit.ly/16QGImS
Prices: $39.50, $59.50, $79.50, $99.50 and $250.00* for a Front Row seat
(*$100 donated to the Hawaii Arts Alliance, plus
each Front Row ticket will include a pre-show backstage 'Meet'n'Greet' with The Cure!)
2nd – 4th August 2013 – Osheaga Festival Musique Et Arts
Parc-Jean Drapeau, Ile Ste-Hélène, Montreal, Canada
Website: http://www.osheaga.com/
2nd – 4th August 2013 – LOLLAPALOOZA Festival
Grant Park, Chicago, Illinois, USA
Website: http://www.lollapalooza.com/
>>>>>
5th October 2013 – Austin City Limits Festival
Zilker Park, Austin, Texas?, USA
Tickets: http://www.aclfestival.com/tickets/
Website: www.Aclfestival.com
8th October 2013 – Arena Monterrey
Monterrey, Nuevo Leon, Mexico
Tickets: http://www.superboletos.com/perl/redirect.pl?eventoId=14130
Website: http://www.arenamonterrey.com/wtweb/web_page/index.html?

10th October 2013 – Don Haskins Center
El Paso, Texas, USA
Tickets: http://bit.ly/1c9Gd6h; University Ticket Office; all Ticketmaster locations; Ticketmaster.com; or by phone at 1.800.745.3000.
Tickets are $30.00 / $40.00 / $50.00 / $60.00 / $70.00
Ticket price does not include applicable fees and service charges.
Website: http://www.utepspecialevents.com/calendar/187-the-cure
12th October 2013 – Austin City Limits Festival
Zilker Park, Austin, Texas?, USA
Tickets: http://www.aclfestival.com/tickets/
Website: www.Aclfestival.com
>

1st – 3rd November 2013 – The Voodoo Music + Arts Experience
New Orleans, Louisiana, USA
(NB. WHO PLAYS WHAT NIGHT IS TO BE ANNOUNCED IN SEPTEMBER… )
Tickets: www.worshipthemusic.com, Ticketmaster.com and LiveNation.com
Website: http://www.worshipthemusic.com/

>
…AND THERE MAY BE ONE MORE 'SPECIAL APPEARANCE' SHOW ON THE EAST COAST…
BUT OTHERWISE… I THINK THAT IS IT FOR 2013! HEY NOW! ONWARDS…