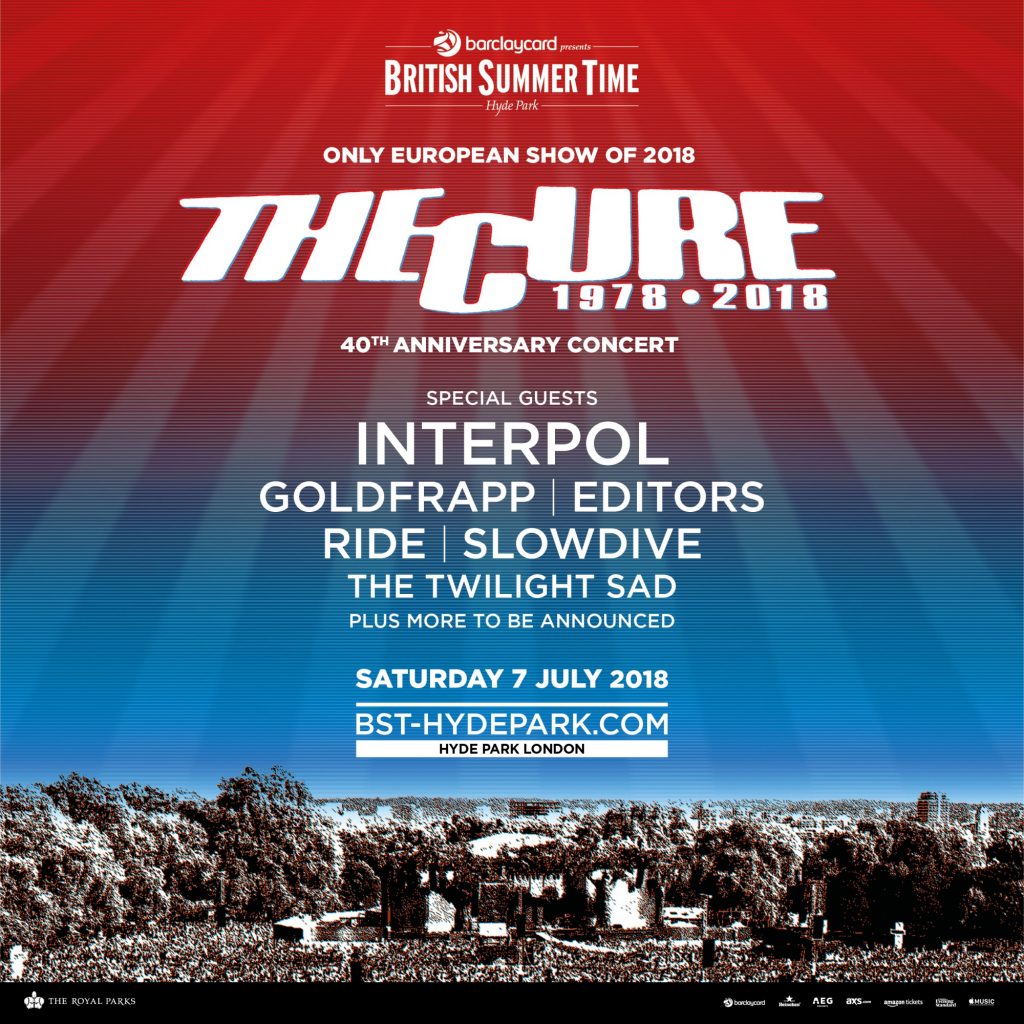 THE CURE CELEBRATING 40 IMAGINARY YEARS
12/12/17
THE CURE will be celebrating 40 imaginary years on Saturday 7th July 2018 with a 120 minute headline show at BST Hyde Park, London. A panoply of fabulous artists will join the band on the day, including Interpol, Goldfrapp, Editors, Ride, Slowdive and The Twilight Sad, with many many more yet to be announced…
Tickets on sale 9am Friday 15th December 2017. Presale is 9am TODAY Tuesday 12th December.
http://axs.com/uk/events/340186/the-cure-tickets/promopage/11165?skin=bst – the password is IMAGINARY.
SEE YOU THERE!!!