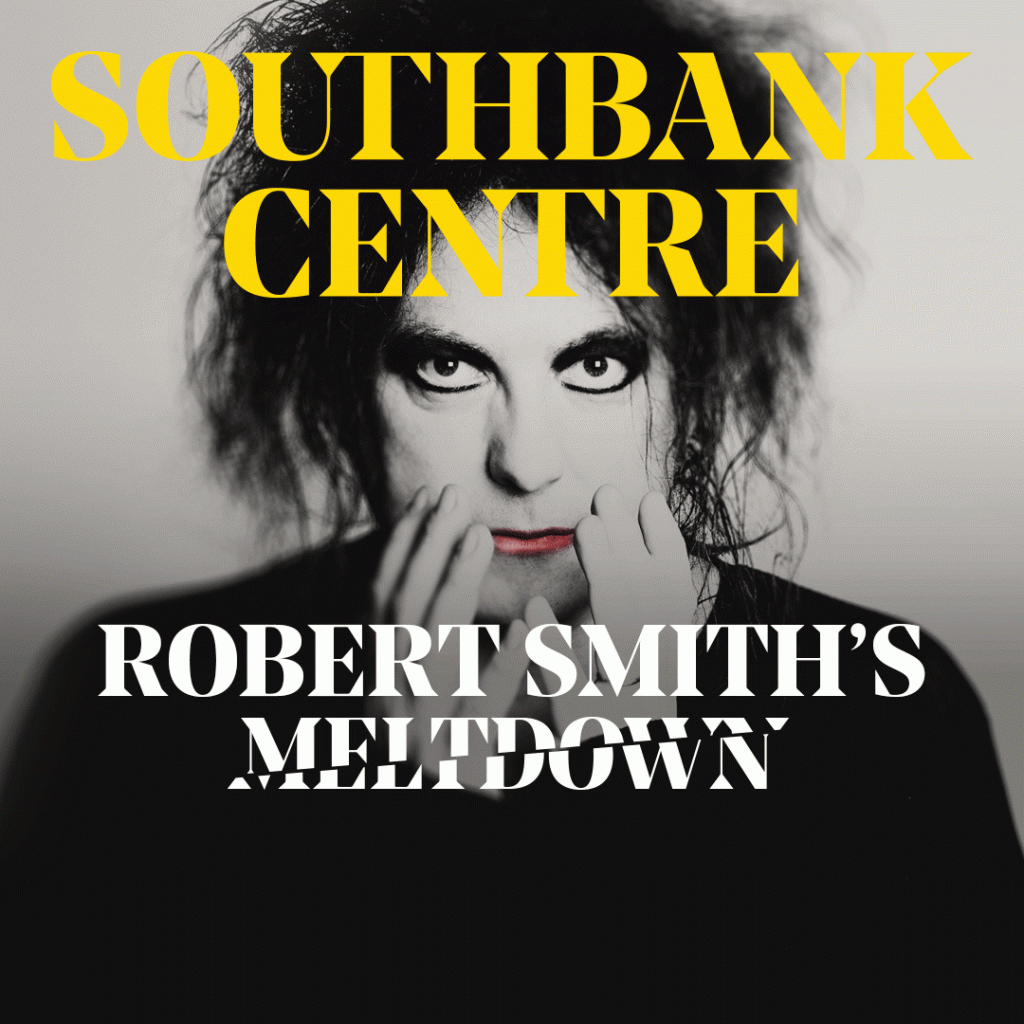 First names revealed for Robert Smith's Meltdown festival
06/03/18
Deftones, The Libertines, Manic Street Preachers, Mogwai, My Bloody Valentine, Nine Inch Nails, Placebo, The Psychedelic Furs, 65daysofstatic, Alcest, The Anchoress, Kristin Hersh, Kathryn Joseph, MONO, The Notwist – and many more to be announced
Today Southbank Centre reveals the first names in what is shaping up to be a legendary line up for Robert Smith's Meltdown in June. For the festival's 25th anniversary year, the lead singer, guitarist, lyricist and principal songwriter of The Cure curates a who's-who of some of the most influential artists of the last 40 years of alternative popular music, taking place across Southbank Centre's site from 15-24 June 2018.
"Curating this 25th Meltdown Festival is a dream come true, a fantastic experience… albeit getting 60 wonderful artists, including many of my all time favourites, to come together for 10 days in June is not without it's challenges – as one of my predecessors noted, it is akin to figuring out a giant psychedelic puzzle… But as each invitee confirms, as each shimmering piece falls into place, I pinch myself – this is really happening… And the complete picture will undoubtedly be out of this world!" Robert Smith
Tickets for Robert Smiths' Meltdown
On sale to Members 10am Tuesday 13 March
On general sale 10am Thursday 15 March
For your best chance to get tickets, join SBC today!