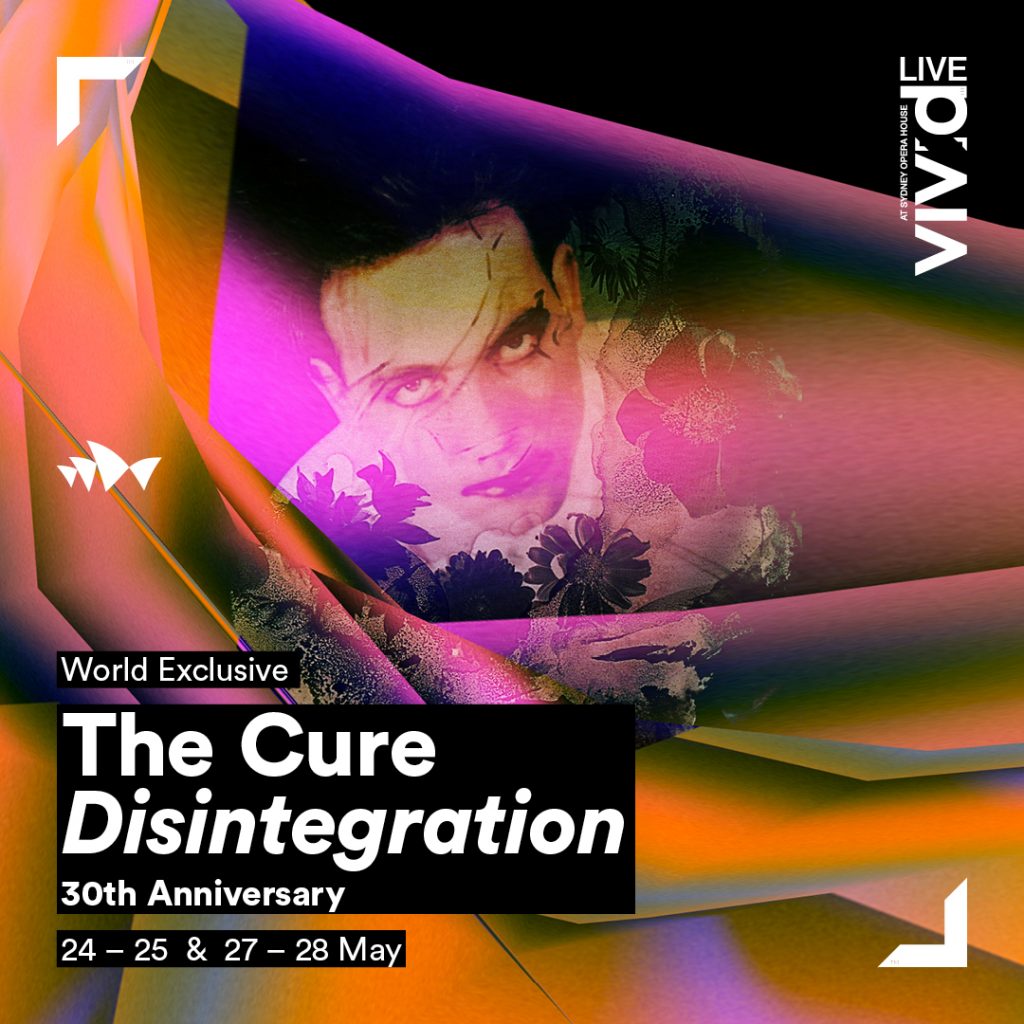 30TH ANNIVERSARY 'DISINTEGRATION' SHOWS ANNOUNCED!!
18/02/19
It has just been announced that the band will return to Sydney, Australia in 2019 for four nights to celebrate the 30th Anniversary of Disintegration.
The world exclusive performances for Vivid Live will take place at the Sydney Opera House on May 24th, 25th, 27th and 28th, with tickets available via Ballot now at soh.online/thecure.
More information on Vivid Live can be found at sydneyoperahouse.com/festivals/vivid-live.html