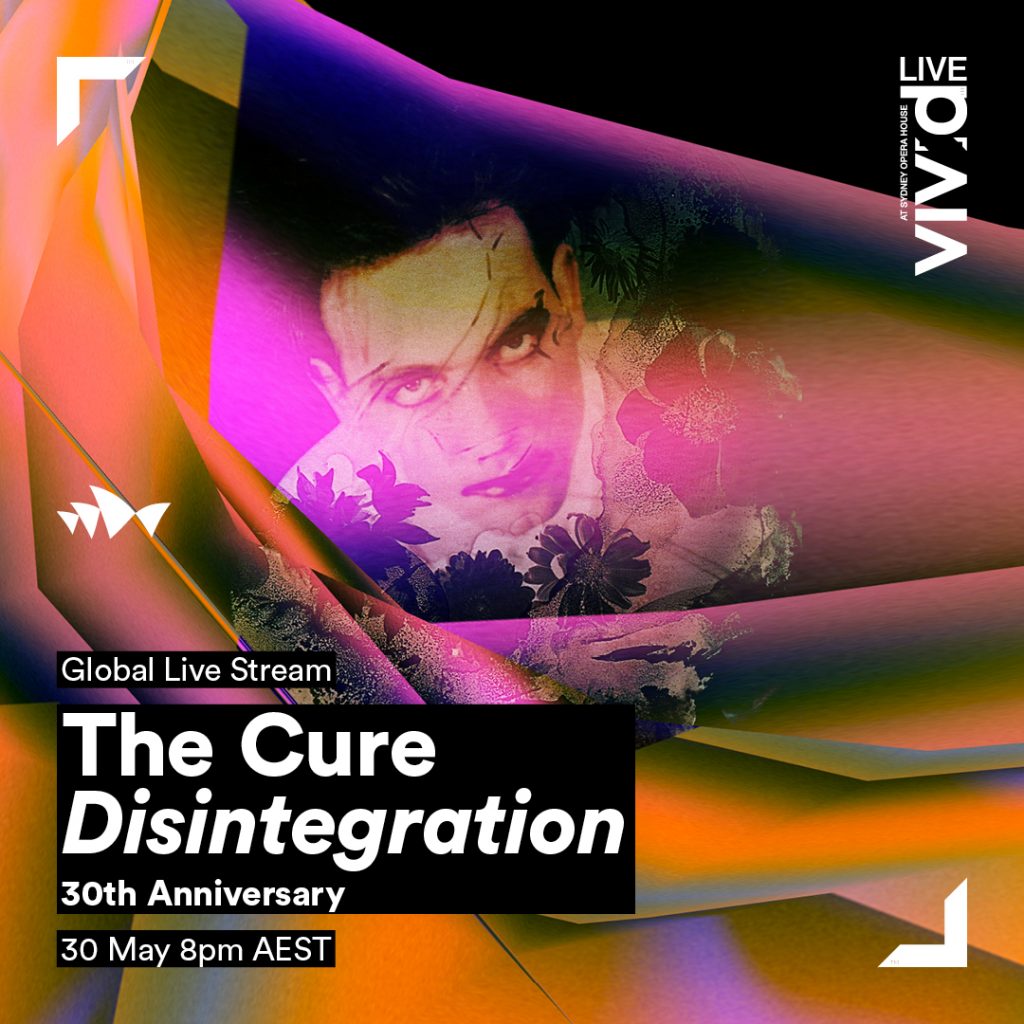 DISINTEGRATION STREAMED LIVE FROM SYDNEY / FIFTH DATE ANNOUNCED!
01/05/19
THIS WEEK MARKS 30 YEARS SINCE THE RELEASE OF THE DISINTEGRATION ALBUM – AND WE ARE VERY PLEASED TO ANNOUNCE TO CURE FANS AROUND THE WORLD THAT WE WILL BE GLOBALLY LIVE STREAMING OUR JUST ANNOUNCED FIFTH AND FINAL PERFORMANCE FROM SYDNEY OPERA HOUSE ON 30TH MAY, WHERE WE WILL BE PLAYING THE ALBUM IN ITS ENTIRETY – PLUS EXTRAS! – AT VIVID LIVE
TICKETS FOR THE FINAL NIGHT OF THE DISINTEGRATION SHOWS WILL BE AVAILABLE ONLY TO THOSE FANS THAT ENTERED INTO FEBRUARY'S TICKET BALLOT, WITH DETAILS SENT TO THOSE FANS
TUNE IN FROM 8PM AUSTRALIAN EASTERN STANDARD TIME ON 30TH MAY 2019 TO WATCH THE CURE PERFORM LIVE FROM SYDNEY OPERA HOUSE
WE LOOK FORWARD TO CELEBRATING THE ANNIVERSARY OF THIS SPECIAL ALBUM WITH YOU ALL…
…AND REMEMBER: DISINTEGRATION WAS MIXED TO BE PLAYED LOUD… SO TURN IT UP!
FIND OUT MORE ABOUT THE LIVE STREAM AT http://soh.online/livestreamthecure