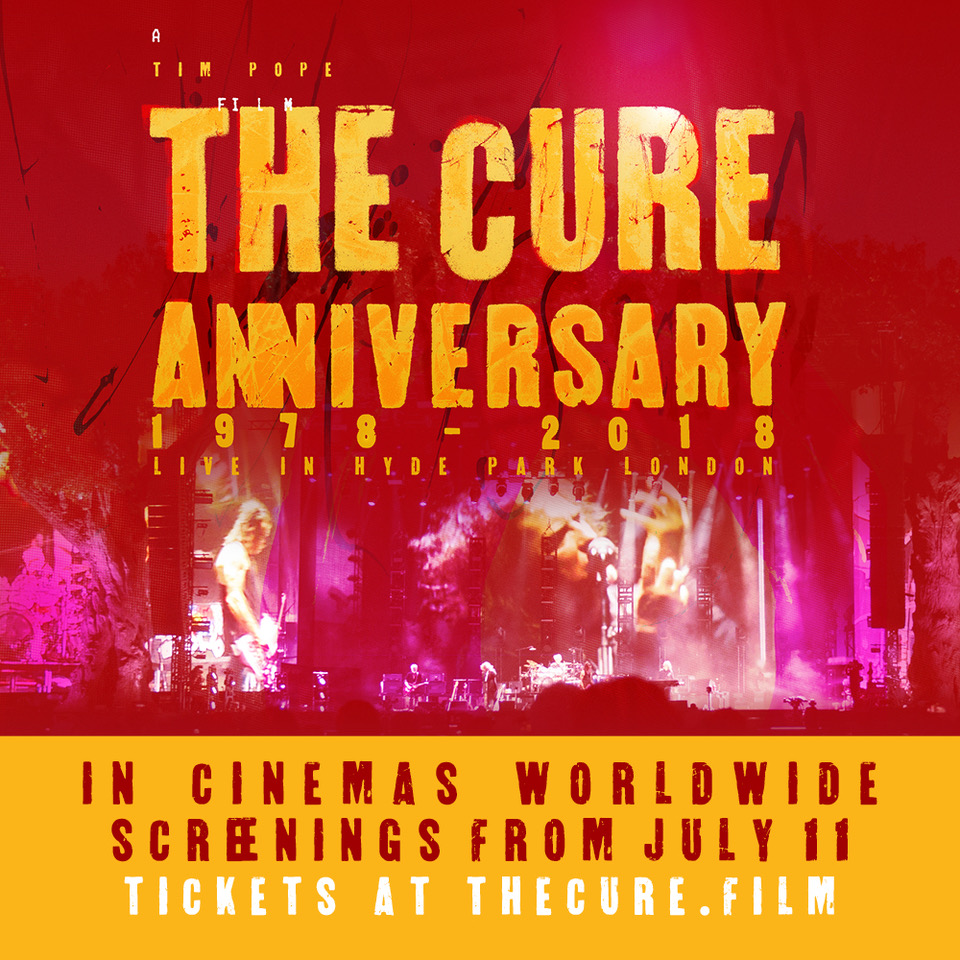 The Cure Anniversary – 1978-2018 – Live In Hyde Park London
29/05/19
We are proud to announce that "The Cure – Anniversary 1978-2018 Live in Hyde Park London" will screen cinemas around the world from 11 July.
Experience this legacy defining concert on the big screen, shot in 4K by long-time collaborator Tim Pope and 5.1 mixed at Abbey Road Studios by Paul Corkett and Robert Smith.
"This really was the perfect way to celebrate 40 years of the band. It was a fabulous day none of us will ever forget" – Robert Smith
Tickets will be available from 6 June at thecure.film.