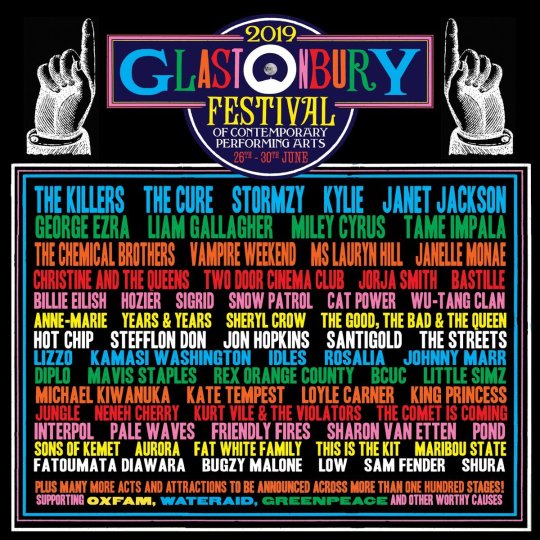 GET READY FOR GLASTONBURY!
27/06/19
THE CURE WILL RETURN TO HEADLINE THE LEGENDARY PYRAMID STAGE THIS WEEKEND, WHEN THEY CLOSE GLASTONBURY FESTIVAL ON SUNDAY EVENING. THE SHOW MARKS A RECORD-EQUALLING FOURTH GLASTONBURY HEADLINE SET AND WILL BE THE FIRST TIME THE BAND HAVE PLAYED THE FESTIVAL SINCE 1995.
GET YOURSELF FESTIVAL READY AND PLUG INTO THE HITS BY CLICKING HERE.
IF YOU'RE NOT HEADING TO WORTHY FARM THIS WEEKEND, YOU CAN STILL CATCH ALL THE ACTION LIVE IN THE UK. THE FULL SHOW IS SET TO BE BROADCAST ON BBC TWO FROM AROUND 9:30PM ON SUNDAY NIGHT, OR CAN BE WATCHED VIA THE BBC IPLAYER AND ONLINE AT BBC.CO.UK/GLASTONBURY.