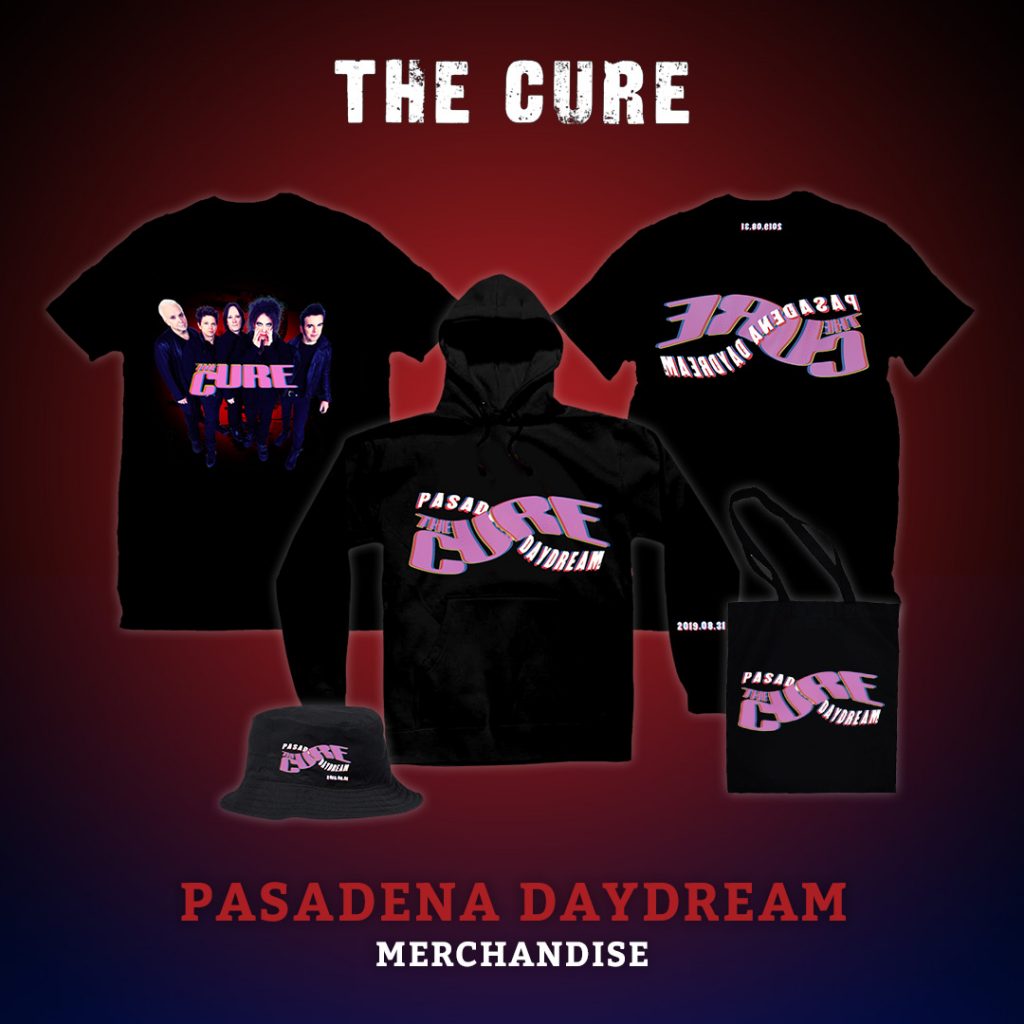 PASADENA DAYDREAM FESTIVAL THIS SATURDAY / NEW MERCH AVAILABLE
29/08/19
The Cure head to the US this weekend to headline the Pasadena Daydream Festival in LA on Saturday night – the last show of their summer tour.
The line-up has been specially curated by Robert Smith and includes Pixies, Deftones, Mogwai and Throwing Muses, among many others. For the full line, set times and tickets head to pasadenadaydream.com.
New and unique merchandise for the show will be available at the festival as well as to order now from shop.thecure.com.