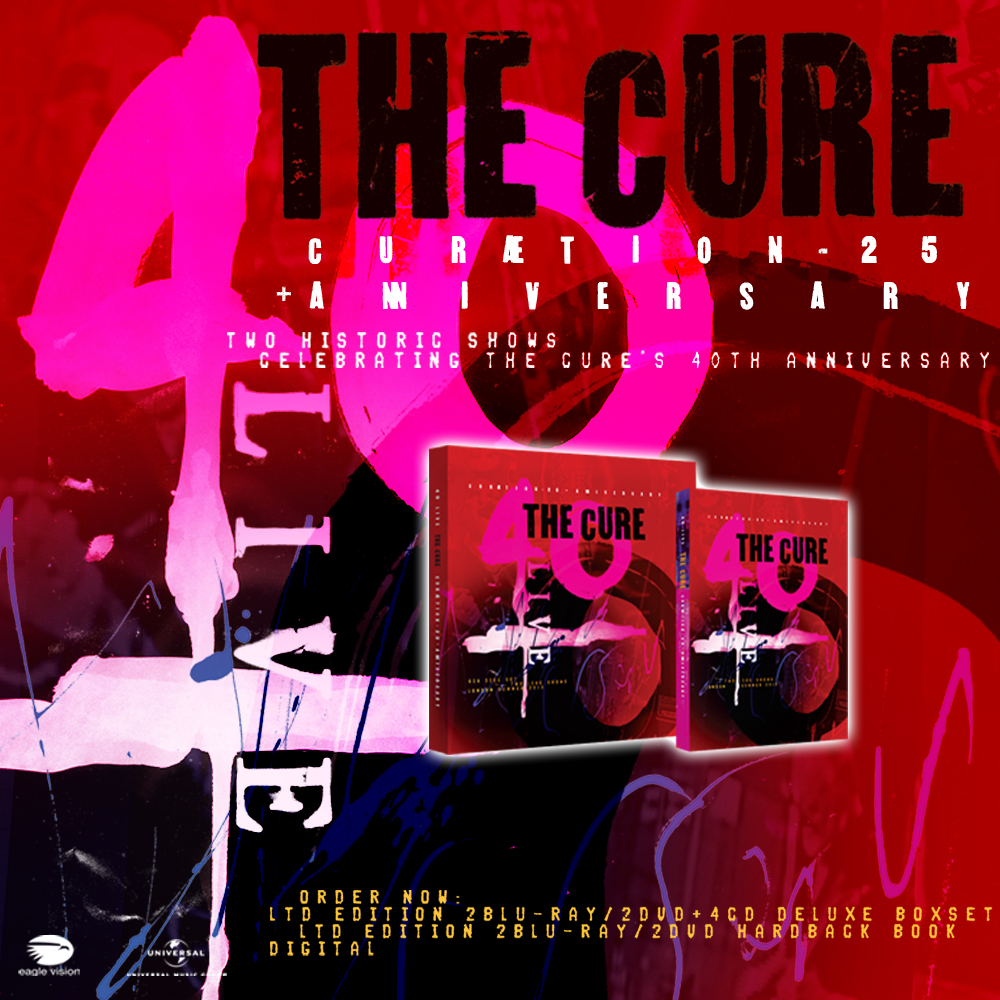 THE CURE 40 LIVE – DOUBLE CONCERT FILM RELEASE ANNOUNCED!
08/08/19
THE CURE 40 LIVE – CURÆTION-25 + ANNIVERSARY is out on 18th October and available to pre-order now by clicking HERE.  40 LIVE is released in a Limited-Edition Deluxe Boxset (2Blu-ray/2DVD + 4CD's) and Hardbook (2Blu-ray/2DVD) and on Digital.
40 LIVE is a double concert film set that captures the two historic shows performed by The Cure in 2018 in celebration of their 40th Anniversary.
The first film CURÆTION-25: From There To Here | From Here To There – was captured on the tenth and final night of the 25th Meltdown Festival (curated by Robert Smith) at London's Royal Festival Hall in June 2018. The band performed a song from each of their 13 studio albums with new, unreleased songs at the core of the set, offering a glimpse into the bands' future.
Released in theatres globally on 11th July, the second film – ANNIVERSARY: 1978-2018 Live In Hyde Park London features the band's acclaimed 29-song, 135-minute anniversary concert. Filmed in one of London's Royal Parks to a crowd of 65,000 fans, The Cure presented a four-decade deep set on July 7, 2018, including "Just Like Heaven," "Lovesong," "High," and "The End Of The World."
"This really was the perfect way to celebrate 40 years of the band," Smith exclaimed. "It was a fabulous day none of us will ever forget!"