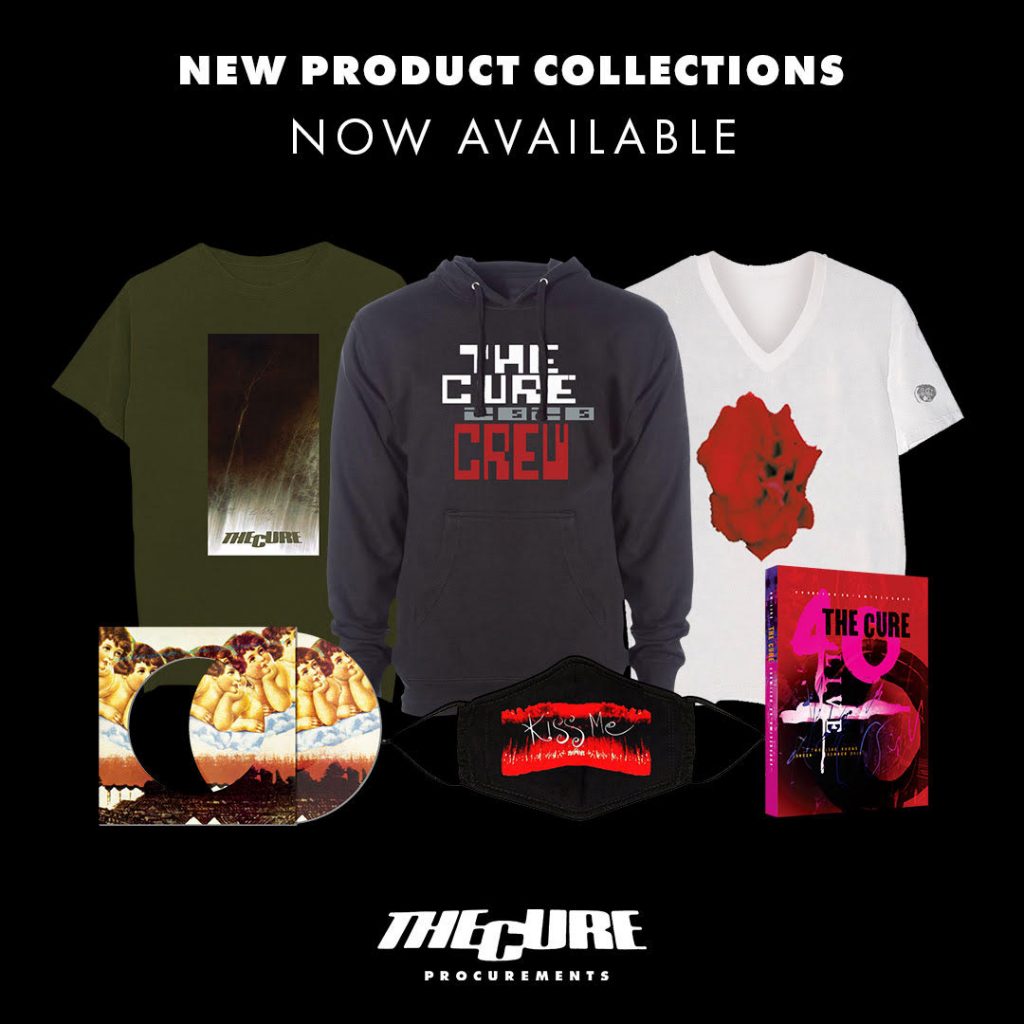 NEW CURE COLLECTIONS JUST LAUNCHED!
23/11/20
The Cure Official store has just been updated with several new collections including Bloodflowers 20th Anniversary Collection, Seventeen Seconds 40th Anniversary Collection, 'Cure Crew' collection, Japanese Whispers Picture Disc, 2021 Faith Calendar, a range of new Cure masks… and lots more!
You can explore the whole store now by clicking here.