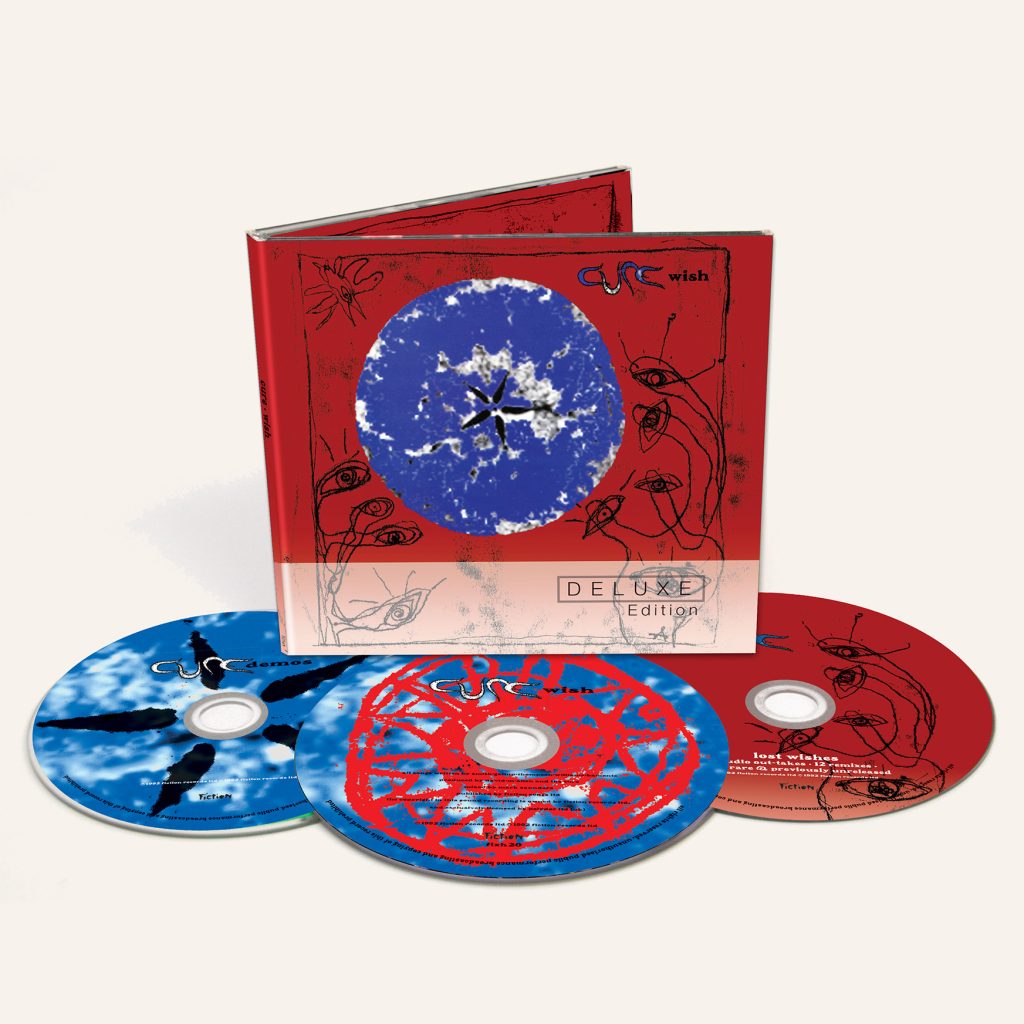 30TH ANNIVERSARY DELUXE EDITION OF 'WISH' ANNOUNCED
28/07/22
THE 30TH ANNIVERSARY DELUXE EDITION OF 'WISH' NEWLY REMASTERED BY ROBERT SMITH AND MILES SHOWELL AT ABBEY ROAD STUDIOS NOW AVAILABLE TO PRE-ORDER.
AVAILABLE ON DELUXE CD, CD AND DOUBLE BLACK VINYL, THE ALBUM WILL BE RELEASED ON 25TH NOVEMBER VIA FICTION RECORDS. A LIMITED EDITION CASSETTE OF LOST WISHES IS ALSO AVAILABLE.
THE NEW DELUXE 3 CD 45-TRACK EDITION OF 'WISH' INCLUDES 24 PREVIOUSLY UNRELEASED TRACKS. FEATURING THE ORIGINAL 'WISH' ALBUM NEWLY REMASTERED, 21 PREVIOUSLY UNRELEASED DEMOS, AND THE FOUR 'LOST WISHES' INSTRUMENTALS NEVER BEFORE AVAILABLE DIGITALLY OR ON CD.
PRE-ORDER NOW BY CLICKING HERE
LISTEN TO 'UYEA SOUND (DIM-D MIX)' TAKEN FROM THE CURE'S 'LOST WISHES' CASSETTE, ORIGINALLY RELEASED IN 1993, NOW AVAILABLE DIGITALLY AS PART OF THE 30TH ANNIVERSARY RELEASE OF 'WISH' BY CLICKING HERE.